Plan Your Visit
Opening hours
- Mar.- Oct. : 10:00 - 19:00 (- 21:00 on Wednesday)
- Nov.- Feb. : 10:00 - 18:00 (- 21:00 on Wednesday)
- Last admission : 30 minutes before closing time
PRICING
멤버쉽안내
division
Individual/Group
Adult (age 25 – 64)
500/400
Youth (age 7 – 24)
300/200
- Seniors (age 65 or over) and children (age 6 or under)
- Those with disabilities (degree 1 – 3) and their escorts
- Those affected by contact with Agent Orange (certificate will be required)
- Men of Merit (National Merit, National Independence Merit, 5.18 Merit, 6.25 Veterans of Merit, Special Merit) and their families (certificate will be required)
- Men with Honorary Citizen Document (spouses included)
- Voters (in national elections) with document showing proof of voting participation
- Men with 'Dream & Love' card (programme supporting families with 3 or more children
- Lee Ungno Museum Members
Free
※ An extra admission charge can be levied during special exhibitions.
※ The Museum's Day : Every last Wednesday of the month (Admission free)
Docent Tour
(Tues – Sun) 11:00, 14:30, 16:30
※ With advance notice, additional times (Tues - Fri) can be scheduled for groups of 20 or more.
Lee Ungno Talk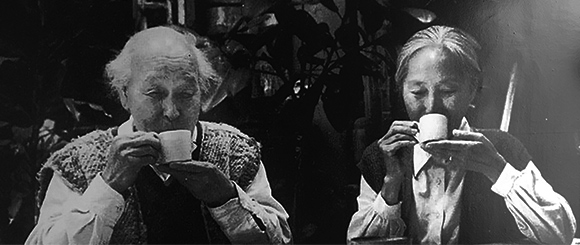 (Wed) 20:00 – 21:00
※ This evening program presents a discussion of the exhibit for anyone who cannot attend during normal business hours. Coffee and some refreshments will be provided.
Mobile App (Real-Time Guide)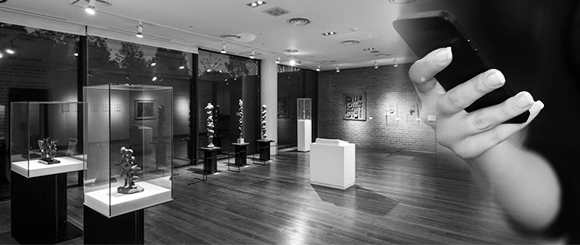 Enhance your tour of the exhibition with the Lee Ungno Museum App!
Download the app and tap 'Guide' in the menu to automatically receive information about each work of art on display as you approach.
NOTICE
*For group visitors
Please consider the following when you plan a group visit:
*For group visitors
Please consider the following when you plan a group visit:
1. Group visits (20 or more people) should be booked at least 7 days prior to your visit.
2. Group members should arrive at the museum 10 minutes before the scheduled time. If your group has any special requirements for the tour, please have your group leader consult with the museum staff at the front desk before the start of the tour.
3. Groups of students or children must attend with a chaperone, who will be responsible for touring the exhibition with the group and ensuring that all group members stay together and remain quiet throughout the tour.
4. In order to maintain the best exhibition environment, some members of large groups may be required to wait to enter until there is enough space to accommodate them comfortably.
5. Unfortunately, the museum space is not large enough to accommodate group meals.
MUSEUM ETIQUETTE
1.Photography is prohibited in the museum, including photography with cell phones.
- Flashes and sounds from cameras can harm the works on display and are disruptive to other visitors. In addition, the artwork on display may not belong to the museum, and photography can infringe upon both copyright law and the artist's wishes.
2. Please do not touch any artwork.
3. Food and pets are prohibited in the museum.
4. Backpacks and large objects (including large bags, toys, and sporting goods) are prohibited in the museum. Please leave them with the front desk.
5. Please remain quiet during the exhibition in order not to disturb other visitors. This includes sounds from talking and from mobile phones.
6. When accompanying children, please supervise them in order to comply with the museum's etiquette.